Our highly experienced real estate advisory and consultancy team draws on expert industry knowledge and current market trends within Abu Dhabi, surrounding regions and our worldwide network of Avison Young real estate research.
Instructions are undertaken by our qualified consultancy team with expertise in large commercial and mixed-use schemes to help clients with their commercial property requirements and strategies.
We serve the interests of any size property company, landowner, developer, REIT, and other institutional funds seeking to plan, acquire, dispose, manage, lease, or develop commercial properties and portfolios.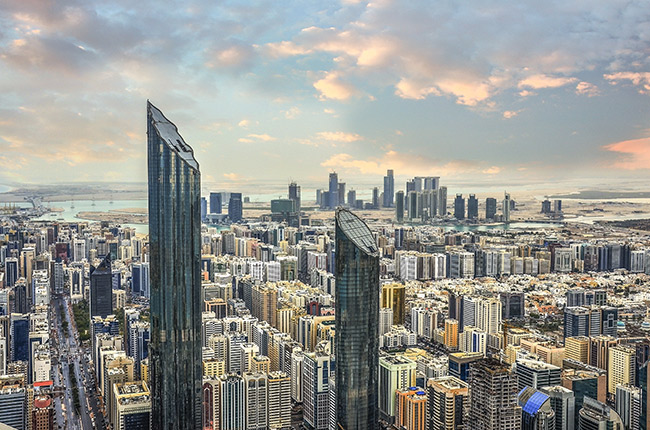 Adding value through local knowledge and our global network, we provide researched-backed advice in all real estate property sectors including:
Commercial offices
Development land / sites
Education
Healthcare
Hospitality
Industrial & logistics
Infrastructures such as car parks
Leisure
Mixed use developments
Portfolio Residential
Retail
Depending on the client's requirements the research backed advice covers:
Development strategy – we provide comprehensive development strategies to enable our clients to maximise both land efficiencies and profit margins for real estate development
Feasibility Studies - we analyse pre-prepared development concepts and provide critical analysis based on our experience in the market and recommendations on proposed development positioning.
Highest and Best Use Study – we provide our opinion on the highest and best use of a vacant land plot or redevelopment opportunity.
Internal Study Reviews – we analyse studies which clients have carried out internally and critique assumptions made and the accuracy of financial models.
Our real estate advisory journey normally takes a thorough commercial approach involving customer experience, operational excellence, smart property tech-driven solutions and environmentally sustainable platforms.
Based on the instruction, our advisory service may include some or all of the following components:
Identifying, clarifying, and helping to set the clients real estate strategy and product optimisation including innovative design concepts, commercial viability, pricing, marketing and viable exit strategies.
Evaluating market demand including local and global trends and benchmarks
Identifying potential property and / or development site's including their unique selling features and value
Reviewing development options to maximise occupancy and product mix optimisation
Providing a hands-on approach in assisting the client with the implementation of the agreed development or strategy
Creating detailed operating plans for front and back of house including budgeting and proactive asset management methods
Delivering the correct solution for our clients to enable future real estate development and construction
Contact us