Brokerage and Capital Markets
Avison Young offers a comprehensive suite of commercial real estate brokerage and capital market services.
Located with Abu Dhabi, the Avison Young commercial estate agency team has the skills, tools, relationships and local knowledge to meet your unique needs, whether you are a national or international commercial property investor, potential purchaser or a tenant.
Representing both high-profile national and international tenants as well as institutional and private landlords, our commercial estate agency team specialises in the acquisition and disposal of real estate across the Middle East and in particular the UAE.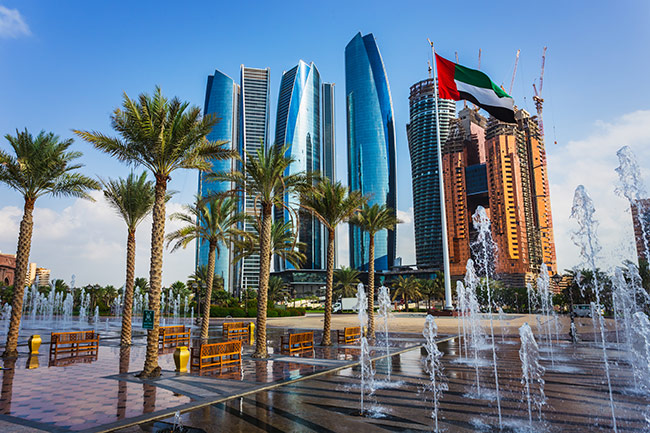 Representing both institutional and private investors, we add value right through the commercial property lifecycle, from acquisitions and disposals through to revenue maximisation from leasing.
Our services operate in a wide variety of sectors such as:
Educational
Healthcare
Industrial and logistics
Leisure including hotels and restaurants
Offices
Portfolio residential
Retail from large shopping mall complexes through to small outlets
Alternative sectors
Our collaborative hands-on approach means we build relationships and gain a more intimate understanding of the needs of our owners and investors. As a result, we can provide customised advice that underpins intelligent and informed decisions, delivering unique commercial property solutions that fit with agreed specific requirements.
We recognise that, for most tenants, the commercial real estate burden represents the second highest cost in terms of time, effort and money and tends to be the biggest liability.
Built on our intimate Abu Dhabi knowledge and local relationships, we focus on helping occupiers understand key factors to minimise any risks when taking a leasing option.
We help create commercial property and workplace solutions that improve performance, increase competitiveness, adapt to changing markets and provide the optimum workplace environment for their staff.
Our capital markets team offers comprehensive commercial real estate transaction services using our in house Avison Young global network. Acquiring and disposing of commercial real estate is more than just about the transaction itself. It is about the insight and intelligence from our team that goes into the execution of the commercial property portfolio strategy.
That's why we leverage our deep market knowledge with precise underwriting and creative marketing to provide our clients with world class, globally recognised capital markets services.
Contact us